What is Inventory management?
Inventory management is the part of supply chain management, Inventory management is all about your product the exact stock of quantity, in exact place, at the exact time, exact price and exact cost. It also product exact time for sale and Real time sale information get you. Inventory management one of the best ways to maximize sales and minimize your manpower cost.
Real Time Analysis Your Business:
Every Business man can know her business daily situation like: how much sale today, when is the best sailing time, which product is best sale, total stock, when need new product and how much product purchase today etc.

First In, First Out (FIFO)
You purchase a product like a medicine expire date is this month 20 date and other medicine expire date is after 2 month. Which product your sale early? must be 1st product there expire date is this month. But your inventory bottom self this medicine you can't know this. How to sale this? When you using a proper inventory software you see which product is expire early then your sale easily. FIFO helps your product not damage or business loss.
You can use MyInventory software. This software helps you Real-time track your product stock, vendor and customer due, paid and advance, Inventory Receipt, movement and order details. MyInventory using worldwide 100+ user.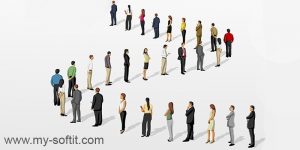 If you want to see demo call 01941698614 or email: sales@my-softit.com
Identify low turn stock
Some product sale early and product stock is low. When you know which product, stock is low you can order. Other product not sale continuously so why you purchase this product. If you know some product have your stock many days you can offer discount and promotion.
Establish the ability to monitor all aspects of the inventory
Put a connected system in place that adjusts stock levels directly from your sales channels. By doing so, you can get excellent visibility into what's selling well, what isn't and the corresponding margins that come along with it in order to shape future decision making.
– Ryan Lazanis, Xen Master, Xen Accounting
Plan for the future
If you know your inventory management process and business growth, they will be a painful your inventory cycle. You have to begin getting ready presently to embrace an answer that can deal with your business development.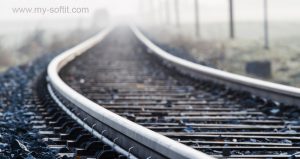 if you want digital marketing your company contact our support team see
Sales Goals
on the off chance that your stores are encountering moderate or no development while coordinate to-client deals are blasting and are being filled from the business floor, does the store get acknowledgment for these deals? Or on the other hand are the deals demonstrated just as immediate? Each organization needs to work through what is reasonable and mirrors the deals and stock objectives store administration is in charge of.
The Key to Profit Generation and Cost Control
Inventory or stocks are the lifeline and represent whole image of any company or business. starting from the producing stage to the pursuit of product and elements throughout their transportation from merchant to warehouse, between the warehouses then to retail location or on to the client.
The producing business will utilize it to come up with work orders and bills of materials. Regular usage of inventory management software system will keep check on overstocking of product and outages. Inventory information is organized in associate 'easy to access and operate way' .
Advantages of Inventory Management Software
One of the foremost vital functions and edges of an Inventory Management System is to enhance stock management. you will be able to give your purchasers with the products need /they need/they require after they want them or a minimum of keep them up-to-date with correct stock data.
The ability to cut back your personnel can usually modify you to use less instrumentality within the running of your warehouse. You'll want less of everything, for fewer folks are going to be gift to use your machinery and technology. this will quantity to some vital savings, not simply within the sense of reducing the necessity for replacement instrumentality within the future, however additionally in serving to to attenuate annual maintenance budgets as a result of less wear and tear on your instrumentality.