71 Web Host
Bns Centre ,Uttara, Dhaka ,Bangladesh
71 web Host Founded in the year 2012, 71 web Host is one of the leading names in website hosting across the globe. This web host is also quite popular in Bangladesh and has become the preferred choice for many business brands. Unlike other platforms, all 71 web Host data centers are based out of USA.
High website speed and performance: That can improve your incoming traffic and engagement.
High website uptime: So that your users can access your website 24/7 and 365 days a year.
24/7 customer support: You can respond to any technical and non-technical queries or complaints that you may have
Cost-effective pricing: That ensures you do not spend a lot on website hosting and other related services.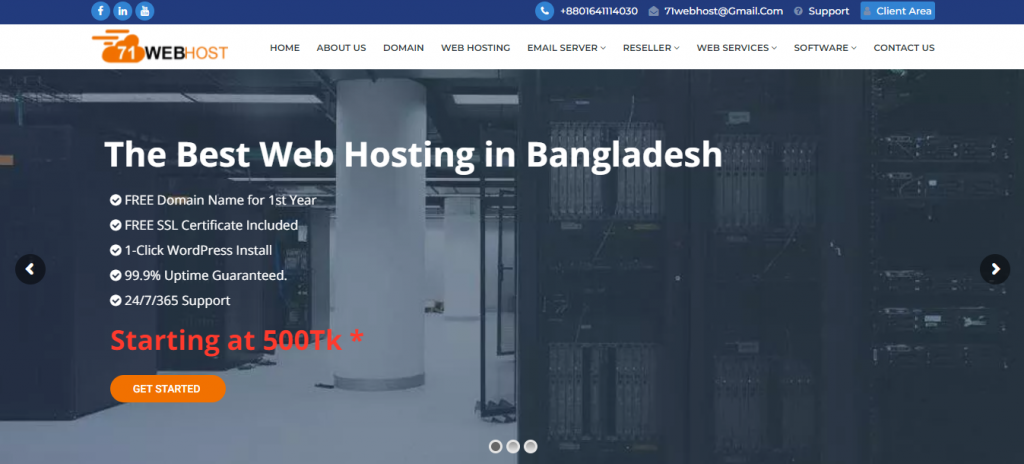 services specialize in
10 Best Web Hosting Companies in Bangladesh 2022